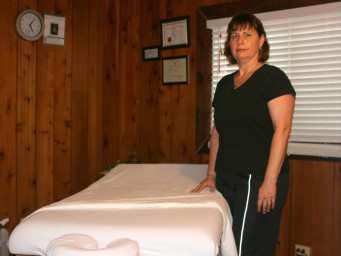 My name is Yvonne Boyd. I am German, living on Oahu, Hawaii since 1992. I live with my husband Ken in Kahaluu. We rent a 3 bedroom house where I have created a beautiful massage room. I have no kids, but a persian cat, Nainoa, and 14 Love Birds.
After working for 11 years as a dental technician, I decided to go back to school to become a Massage Therapist.
Massage is my passion. I love to make people feel better and to help heal their bodies.
2007 I graduated from Remington College with the Highest Honors Award.
I am specialized in Swedish Massage, Deep Tissue and Sports Massage. Before starting my own practice, I worked at two chiropractic clinics in Honolulu and Paul Brown's Spa Olakino in Waikiki.
I am dedicated to giving quality treatment at affordable prices.